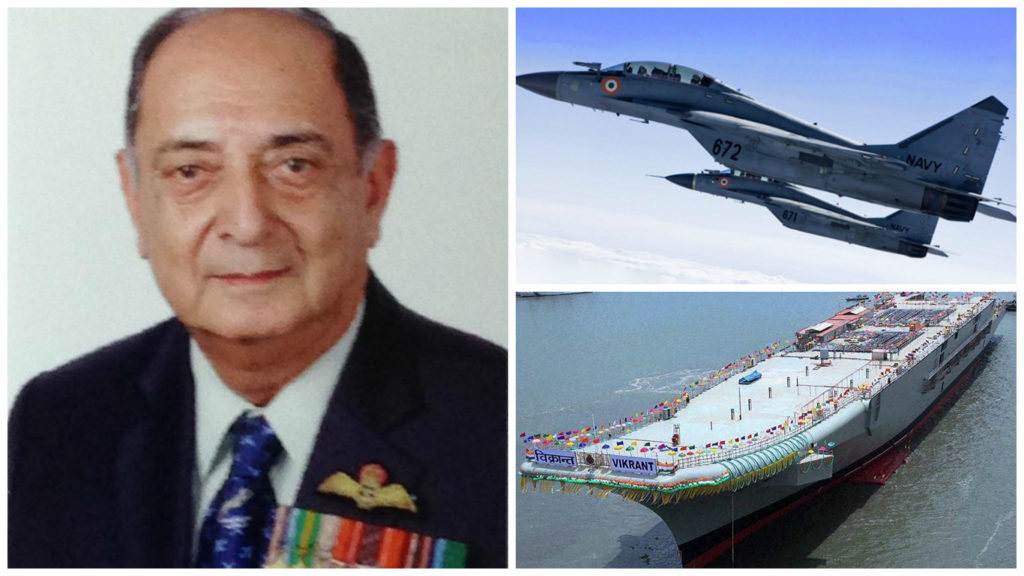 Here's a wonderful article in Times of India about Commodore Medioma Bhada (Retd) who made a HUGE mistake when carrying out his critical mission. (Full story here)
On December 4, 1971, four Seahawk fighter jets of the Indian Navy took off from aircraft carrier INS Vikrant, waiting somewhere in the Bay of Bengal.
Among the four pilots was 31-yearold Medioma 'Mike' Bhada. Their mission: To obliterate the strategic Cox's Bazaar airfield in East Pakistan.
"I was full of adrenaline. We were to maintain complete radio silence and flying in those days was visual. Our mission was to fly low up to the target, to avoid enemy radar, thereafter to pull up and carry out a rocket attack and immediately leave the scene of action. As a ruse, we were instructed to fly in a different direction before heading back for the carrier. We had to maintain strict radio silence throughout the sortie," said he.
"I made a cardinal mistake. I used my fore-finger instead of my thumb. As a result, I fired the 20 mm guns instead of the rockets. An unforgiveable error. By the time I realised it I had already crossed the minimum height for pull out from the dive. I had no choice but to abandon the attack with all my rockets still slung under my wings. In the meanwhile, the other three aircraft had left the scene of action and were well on their way back. I could not break radio silence to inform the leader. I also realised that landing back on the aircraft carrier with live rockets could be extremely dangerous for the ship."
In that split second, Bhada added, he took a decision to turn back and complete the mission by carrying out a second attack on the target. "I accomplished this successfully , in the face of anti-aircraft fire."
And you think your mistake's in life are fatal? Think again. Look again. Try again. There's always hope, as long as you own up to your mistake, accept it and try again.
In the light of this, I don't think any of mistakes I've made in my work/life as been as critical as this. Thank you, Commodore Medioma Bhada for being an inspiration.